An Authentic Montessori Education
With A Stunning View Of Lake Whittier
Building A Strong Foundation For A Lifetime Of Learning
An Authentic Montessori Education With A Stunning View Of Lake Whittier
Building A Strong Foundation For A Lifetime Of Learning
Preschool & Child Care Center Serving Frederick, MD
A Short Walk From The Whittier Dr & Christopher Crossing Bus Stop!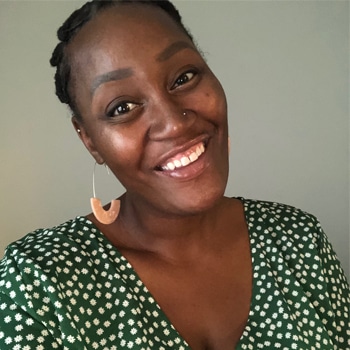 Timmesha Shockley
Frederick Head of School
Timmesha Shockley is a vibrant, inspiring and devoted Montessori Teacher. She graduated with her Bachelor's degree in Sociology with a minor in Women's Studies and completed her Master's degree in Curriculum and Instruction with a focus in Leadership from Liberty University. Throughout her career, Timmesha has had the opportunity to work with a wide range of families and children, ranging from ages three to six years old and in private settings from birth to teens.
Over the last seven years, Timmesha has worked in the Montessori classroom as a lead teacher, earning her Montessori certificate in 2017. Providing children with a well-rounded educational experience that focuses on teaching the whole child and supporting families with learning the Montessori philosophy and exploring ways they can transfer some of the classroom principles within their homes. In 2020, she created a YouTube channel [Teach Aspire Shift] to educate parents, educators, and family members on different topics such as; the importance of routines, how to create boundaries, love languages, and how to raise a grounded child. Timmesha specializes in classroom management, establishing boundaries within the classroom/home setting, and most importantly striving to make learning fun for both the children and families that she is able to work with.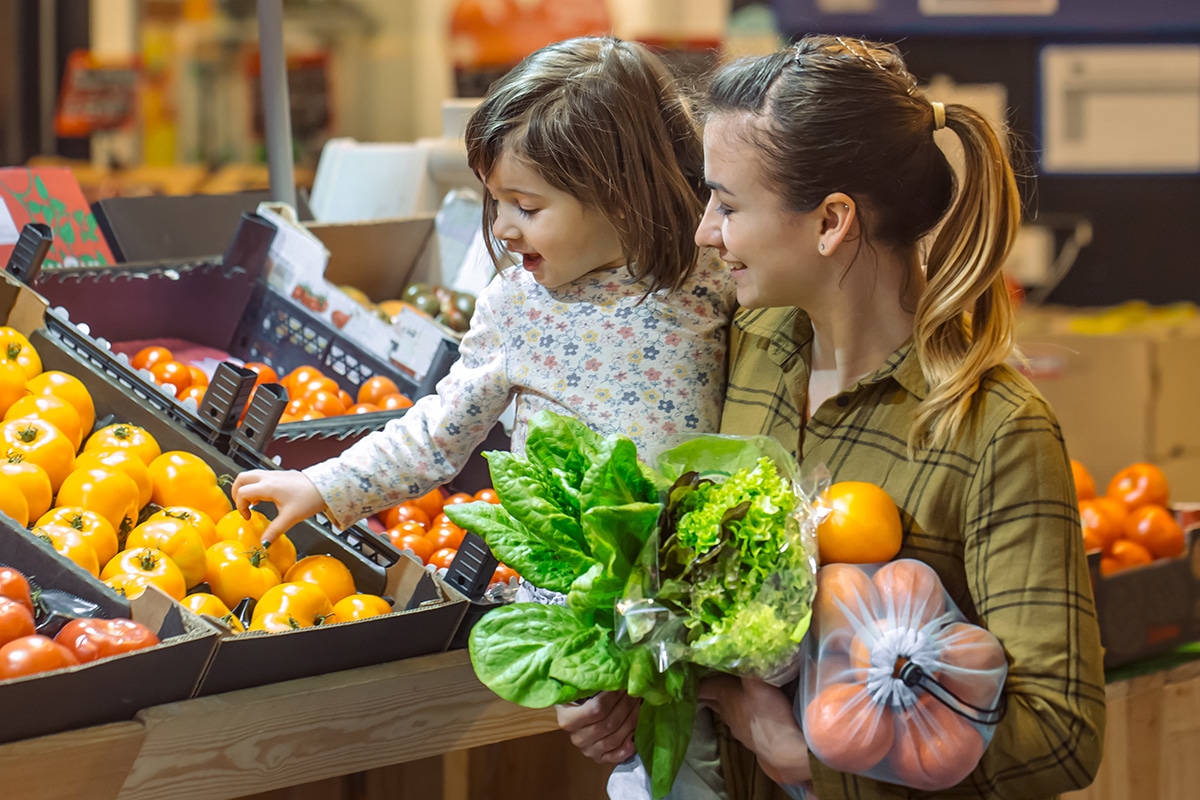 A Mixed-Use Neighborhood With Dining, Shopping, & More
This mixed-use area is perfect for family fun and running errands! Eat at McDonald's, Dunkin', or Brother's Pizza, shop at Food Lion, Walnut Ridge Shopping Mall, or CVS, and play at High Glen Gardens, Lake Whittier, Cobblestone pool, and more.
Close To The Bus Stop And Convenient Onsite Parking For You
Skip the morning rush and enjoy onsite parking without crossing busy streets with your little one. You also have the convenience of the 80 bus stop nearby.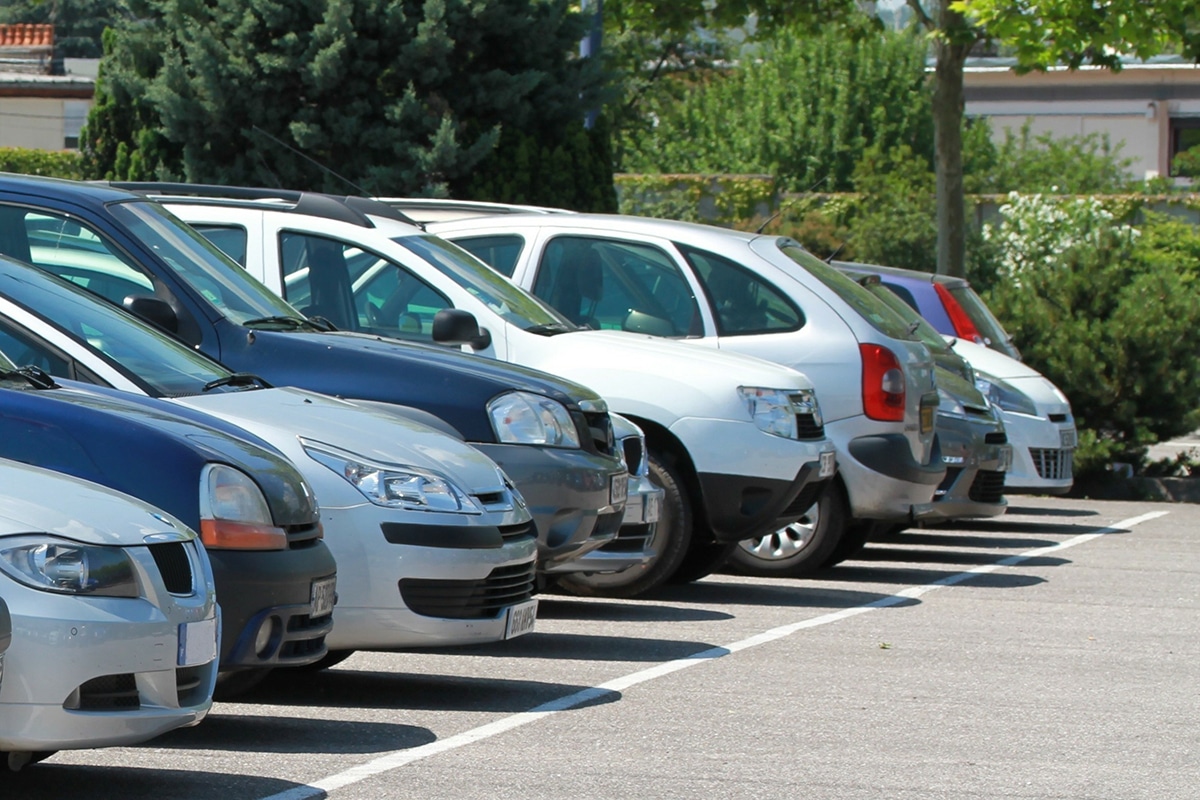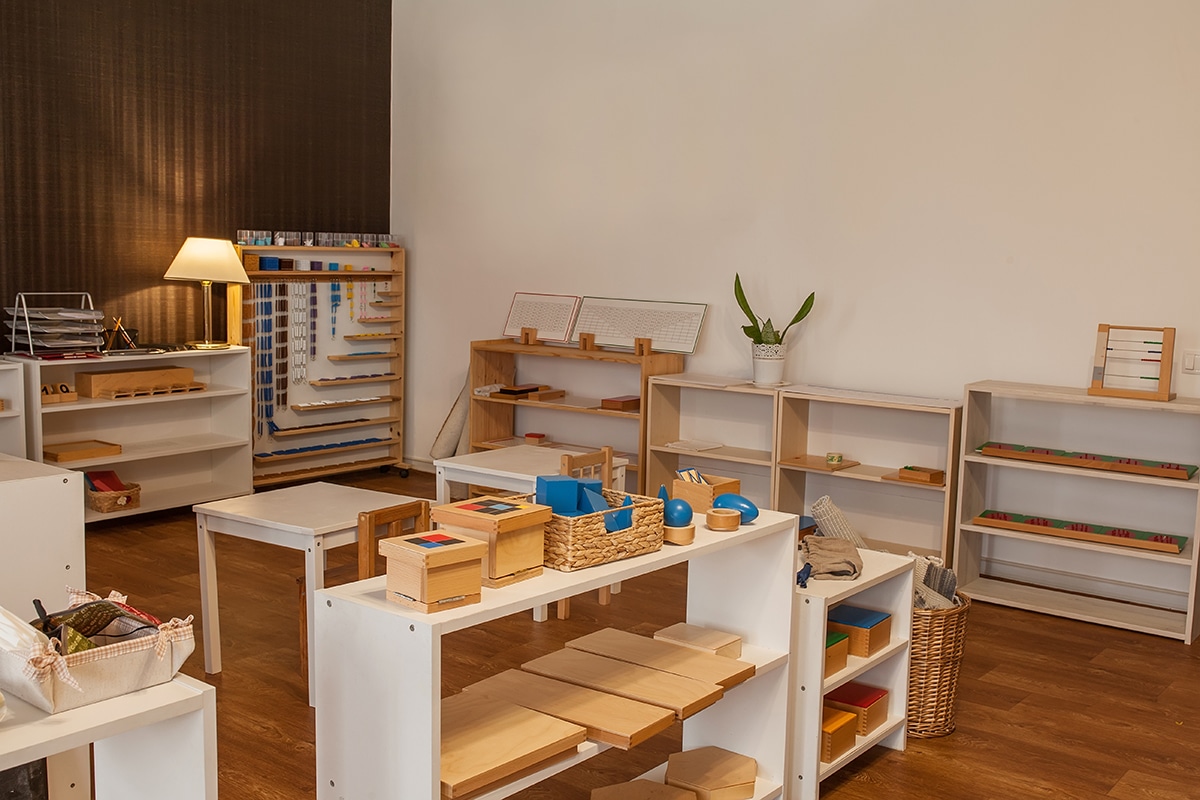 Reggio-Inspired Classrooms For A Peaceful Learning Environment
Open, inviting spaces welcome your child each morning with natural furnishings, cool, soft colors, and warm natural lighting. Your little one learns in a self-directed peaceful environment with their artwork on the walls, authentic Montessori materials, reading nooks, and Peace Corners.
Gardens & Spacious Grounds Inspire Daily Physical Activity
Your child spends time outdoors every day to connect with nature and build strong, healthy minds and muscles. They explore the spacious playground, climb the play structure, have imaginative adventures with friends, and tend to onsite gardens.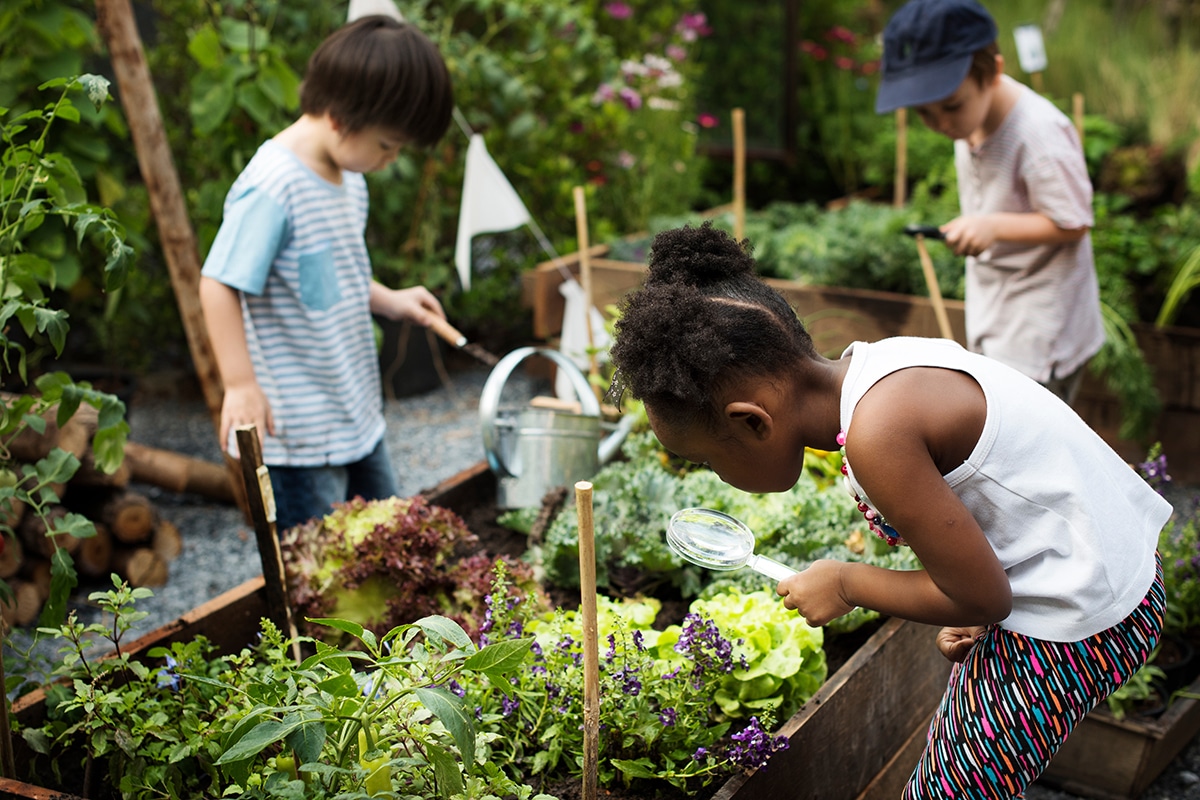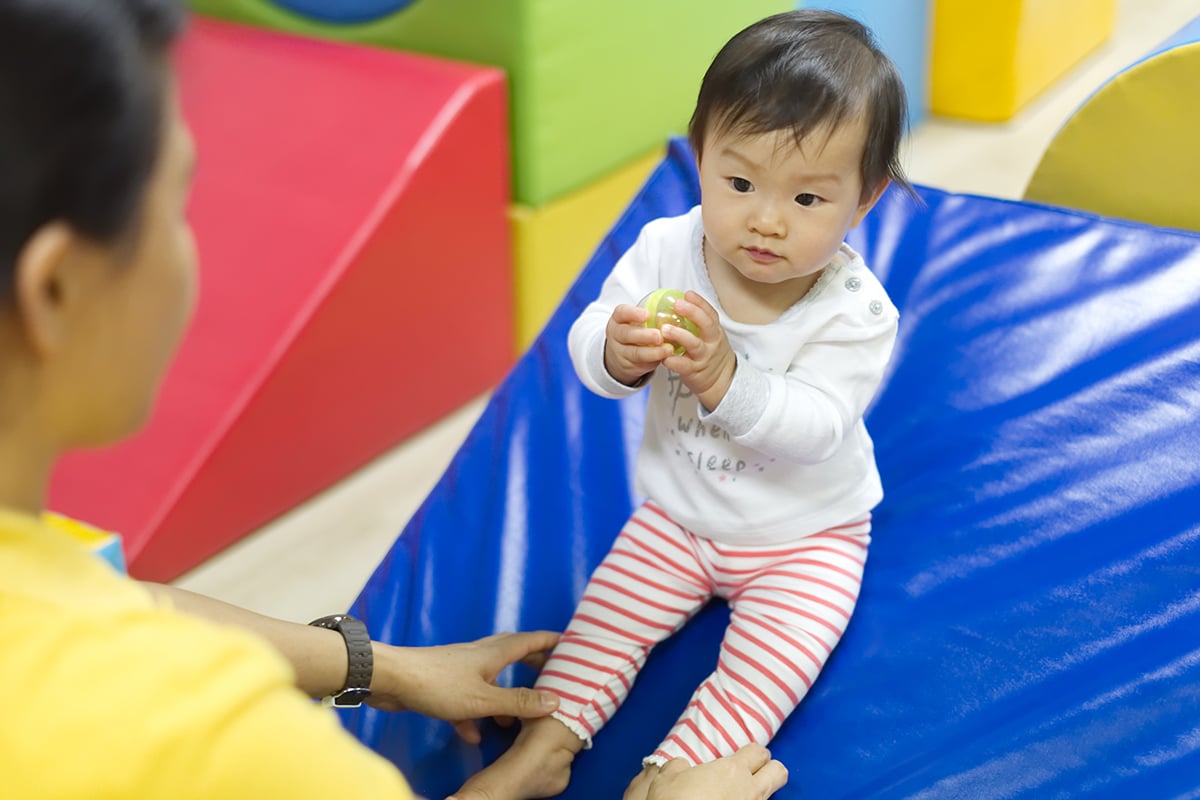 An Amazing Indoor Playroom For Year-Round Exploration
No matter the weather outside, your little one has countless adventures in the incredible indoor playroom. They stay active rain or shine while fostering healthy physical development and strengthening their muscles, motor skills, imagination, and friendships.
Locked Entrances & Fences Keep Your Little Angel Safe
Strict protocols protect your child from morning to night. Have peace of mind knowing they're safe and sound with locked entrances accessible with your Procare® Connect app, a fenced-in yard, CPR-trained staff, and internal security cameras.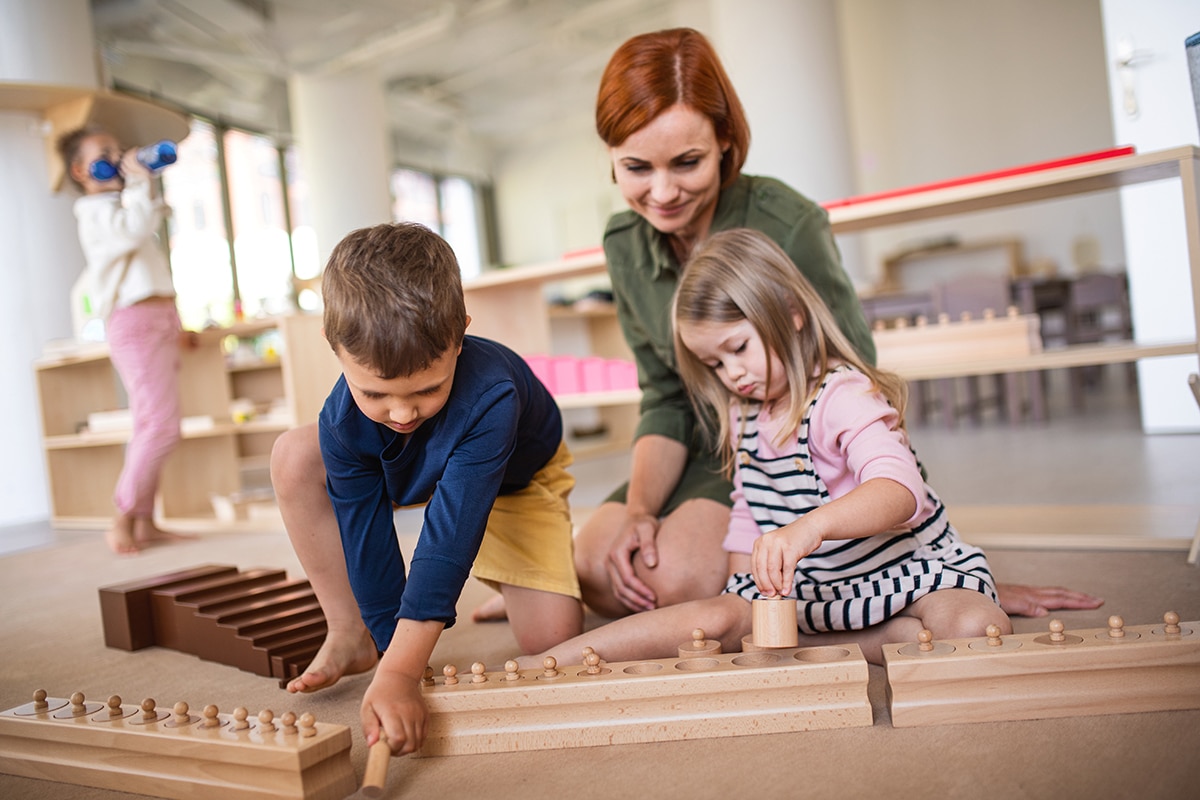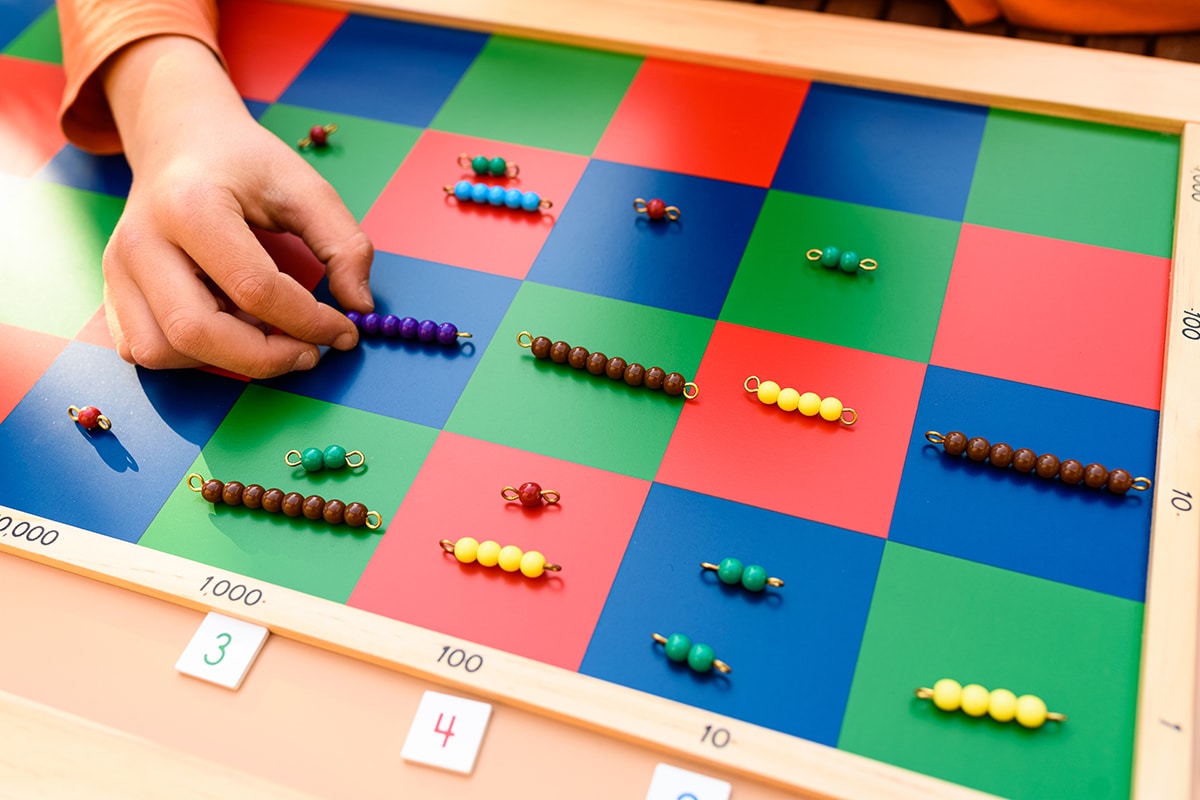 Pro-Level Cleaning For Germ-Free Learning
There's no room for germs at this school! Teachers sanitize learning materials throughout the day, and professional cleaners perform a deep clean every evening.
Give Your Child A Lifetime Of

Learning
With An Authentic Montessori Advantage