Learning Life Skills In A Safe
Nurturing Environment
Nestled In A Quiet Residential & Commercial Mixed Neighborhood
Learning Life Skills In A Safe, Nurturing Environment
Nestled In A Quiet Residential & Commercial Mixed Neighborhood
Preschool & Child Care Center Serving Columbia, MD
Easily Accessible From Route 100 (Exit 1B), Route 29, & Route 40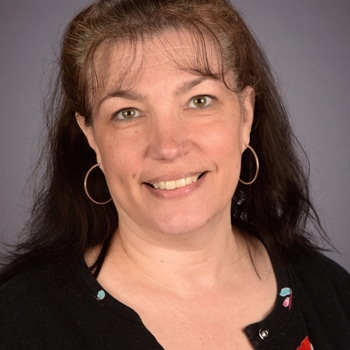 Keira Rakestraw
Ellicott City Head of School
Keira Rakestraw graduated from the University of Maryland, College Park with a degree in Elementary Educationand has been working in the early education field for over 25 years. She has an extensive knowledge of the Montessori philosophy and has seen first hand how beneficial a Montessori education can be. Her three grown children all went to a Montessori school through kindergarten and have grown into mature, smart, caring and respectful young adults. 
Keira is able to offer a well rounded perspective on early education having worked both in the classroom and as an administrator. Her greatest joy is to see those "aha moments" as she walks the building and engages with the children and staff in the classrooms.
Keira believes that all children have an innate passion and ability to learn. When given the proper environment, continued support, and the time and space to develop at their own pace, every child can succeed.
Keira is an avid reader, loves true crime stories and word puzzles. She spends her down time relaxing with her husband, children, and two chocolate labs.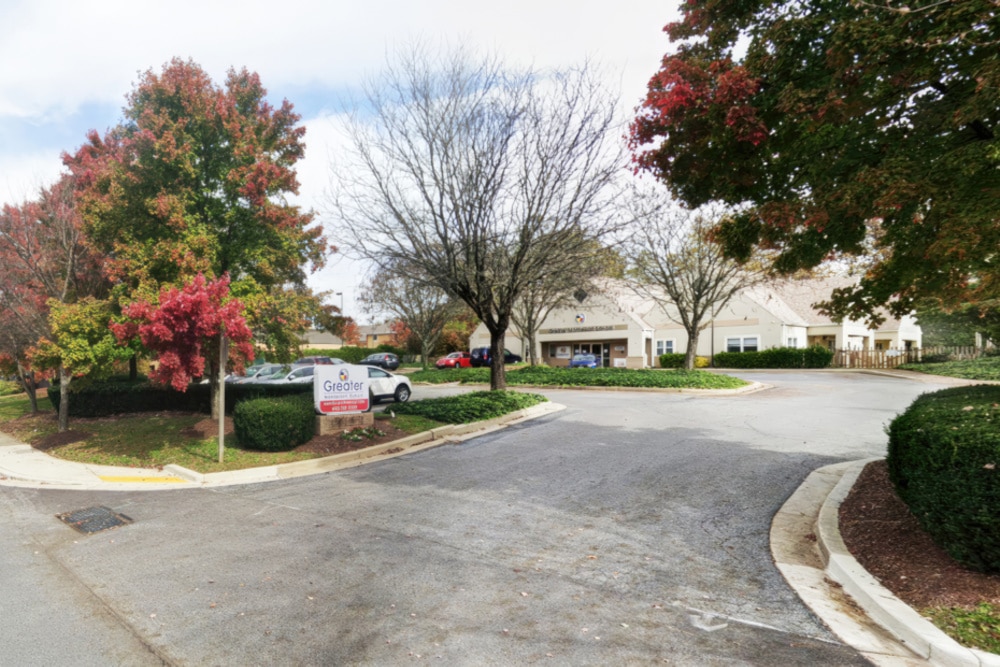 A Safe Neighborhood That Supports Your Daily Needs
Surrounded by grocery stores, restaurants, and amenities, your little one learns in a safe, quiet neighborhood. Giant Food, Exxon, Dunkin', Wendy's, Burger King, Chick-Fil-A, Masala Bazaar and Halal Meat, Colosseum Gym, and Desi Bazaar are right nearby for your convenience.
Onsite Parking Makes Pick-Ups & Drop-Offs Easy
Your pick-ups and drop-offs are easy with convenient onsite parking. Or take a short 1-minute walk to the Blue Wing Ct & Columbia 100 Pkwy bus stop.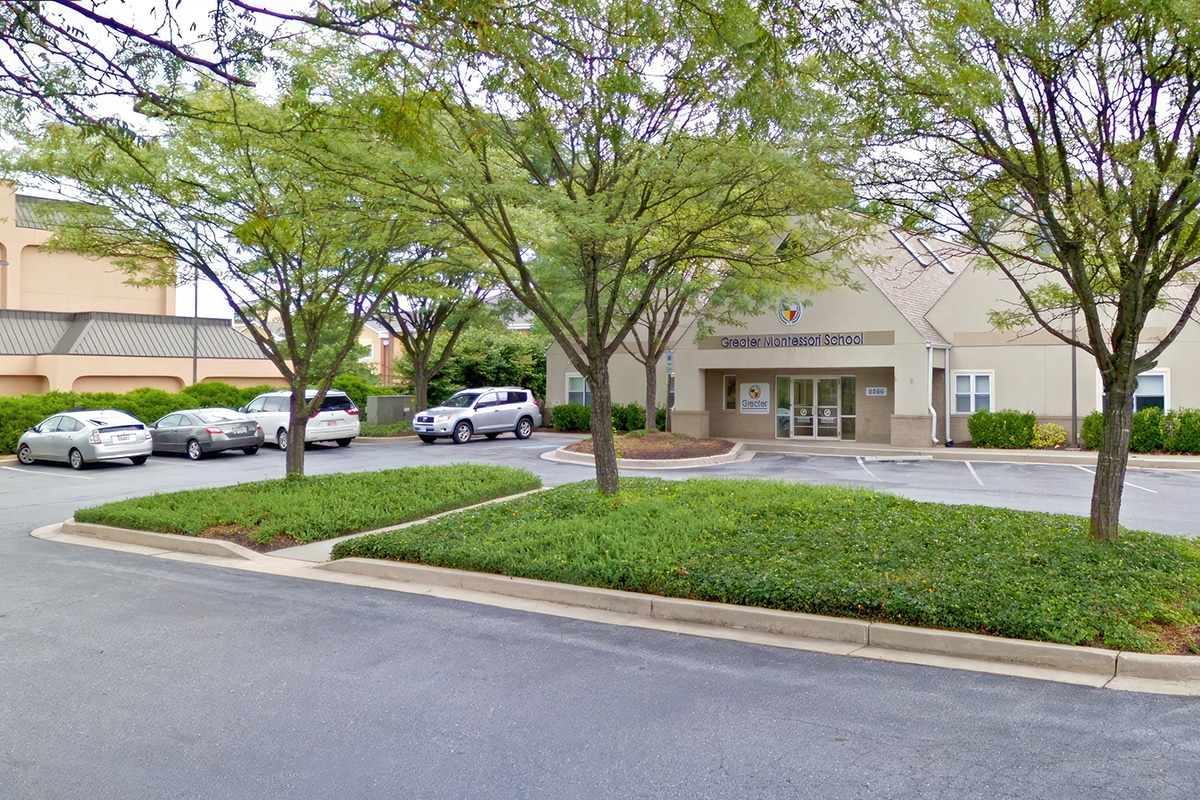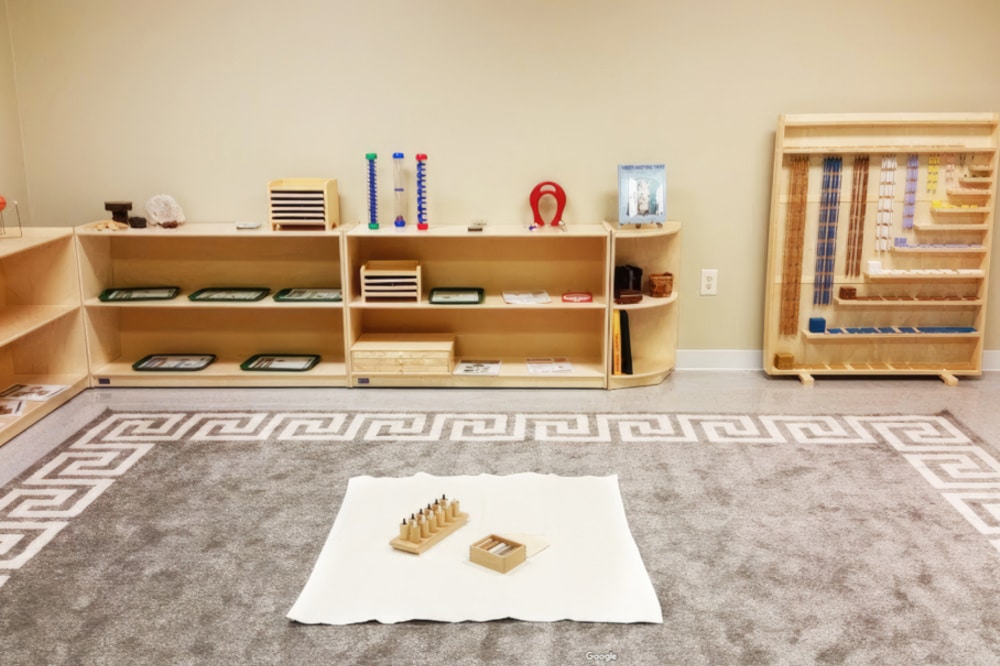 Well-Equipped Reggio-Inspired Classrooms With Reading Nooks
Your child spends their days learning in a peaceful prepared environment filled with cool, soft colors, authentic Montessori materials, large windows that let in plenty of natural lighting, reading nooks, and Peace Corners that allow for quiet reflection and relaxation.
Daily Outdoor Play With Spacious Playgrounds, Gardens, & More
Did you know that daily outdoor play improves your child's physical and mental health and academic performance? Your little one heads outside every day to climb play structures, socialize with friends, tend to onsite gardens, and soothe their mind and body in nature.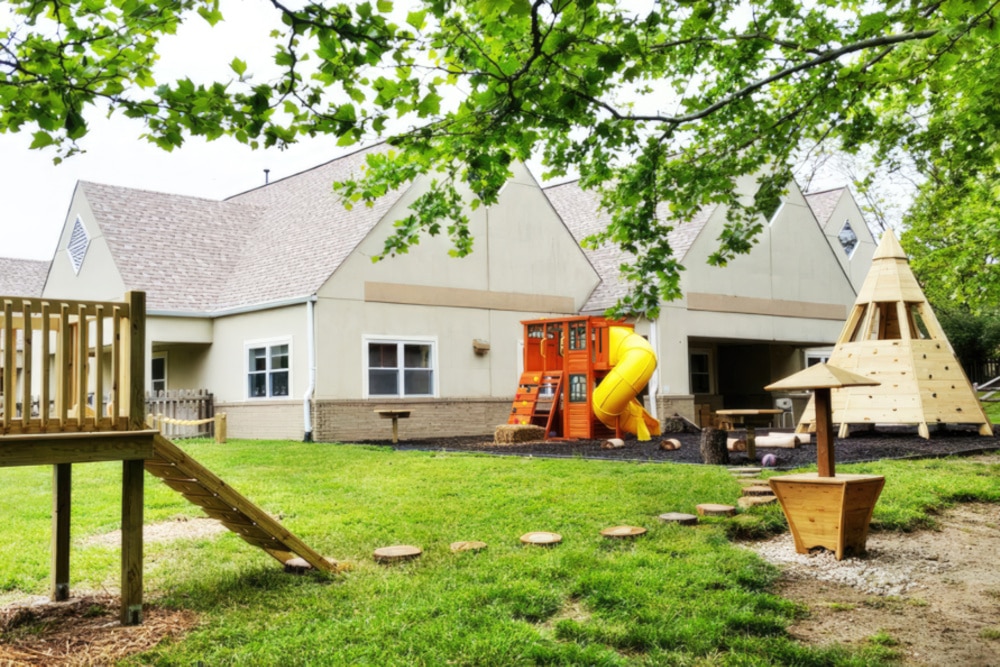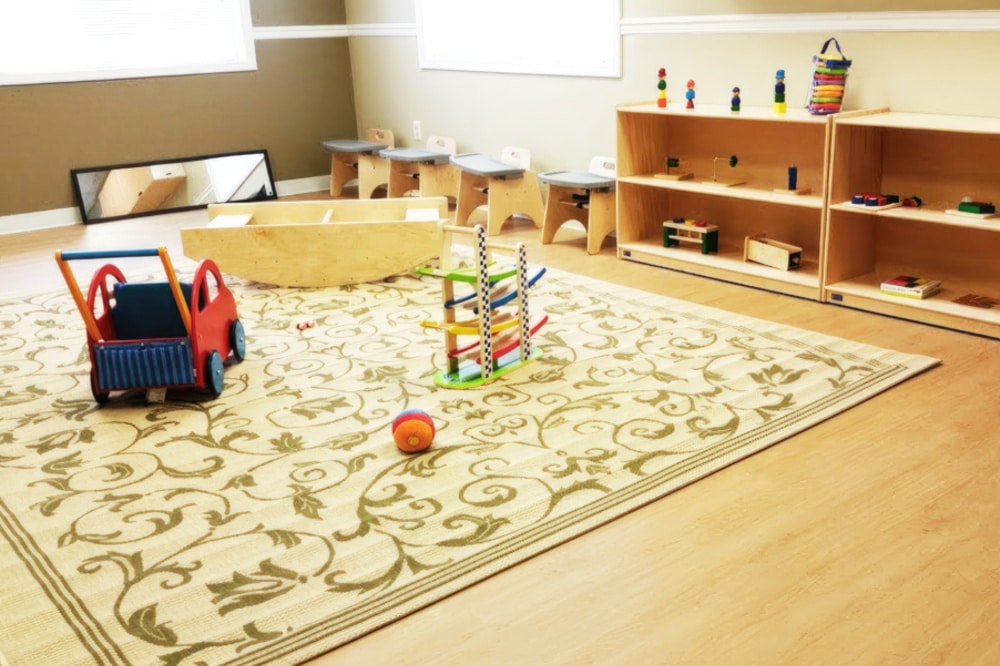 Your Child Stays Active With An Amazing Indoor Playroom
Even if the weather is crummy outside, your little learner stays active with an incredible indoor playroom that boasts plenty of opportunities for strengthening gross motor skills and physical development. Your child stays happy, healthy, and focused, rain or shine.
Top-Of-The-Line Security Measures Keep Them Safe
Never worry about your child's safety with top-of-the-line security measures in place, including locked entrance doors with touchless entry via your Procare® Connect parent app, internal security cameras, CPR-trained staff, and a fenced-in playground.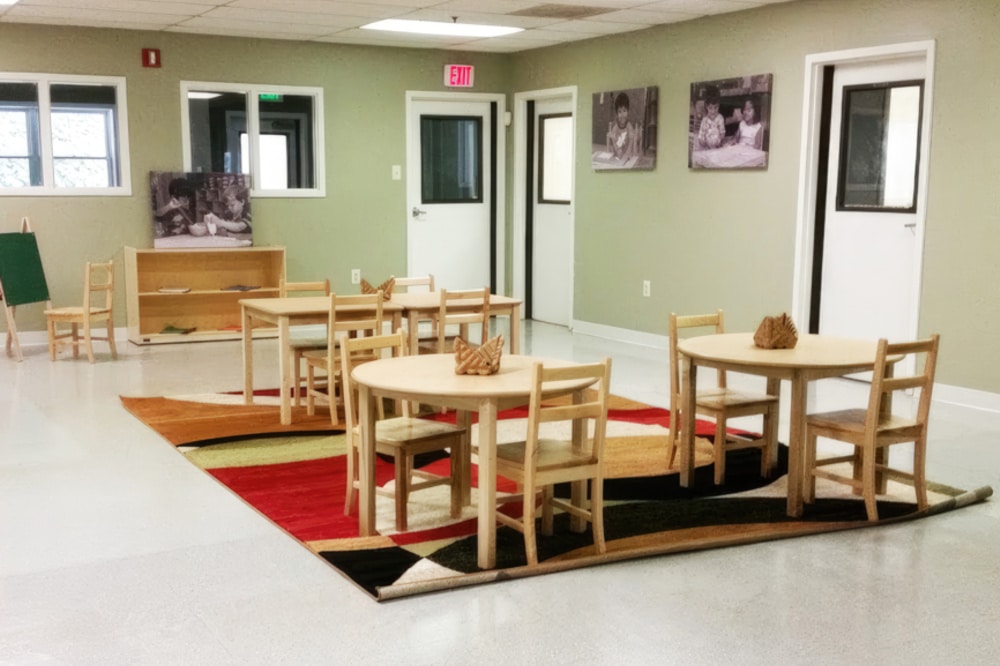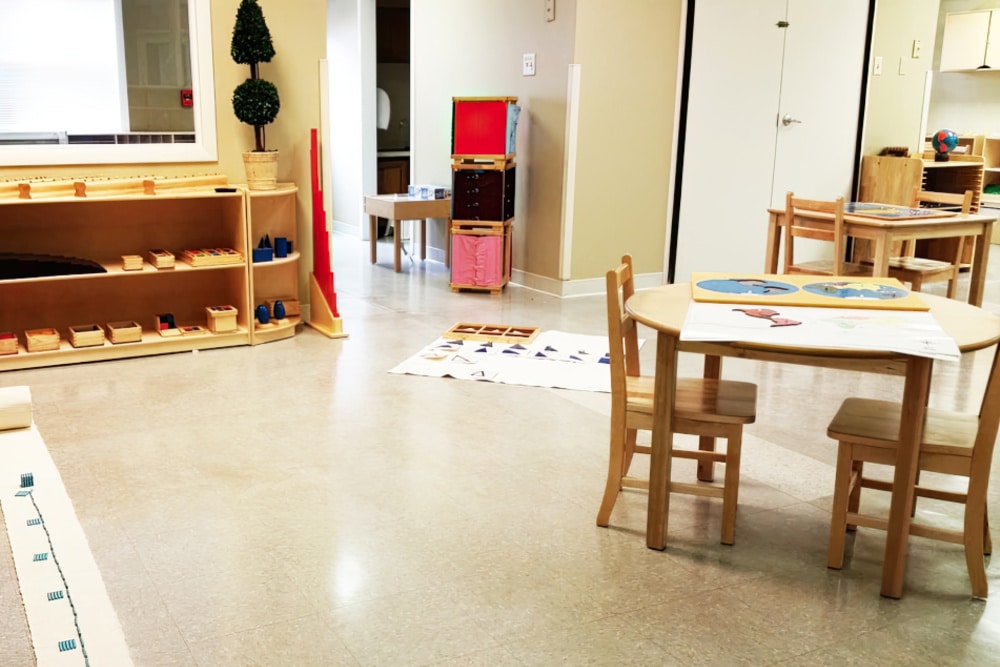 Daily Sanitization & Pro Cleaners Keep Classrooms Clean
Your child's health and safety are a top priority. With ongoing sanitization by teachers, a daily deep clean by professional cleaners, you can feel confident that your little one's classrooms are safe, germ-free, and spotless.
Give Your Child A Lifetime Of

Learning
With An Authentic Montessori Advantage